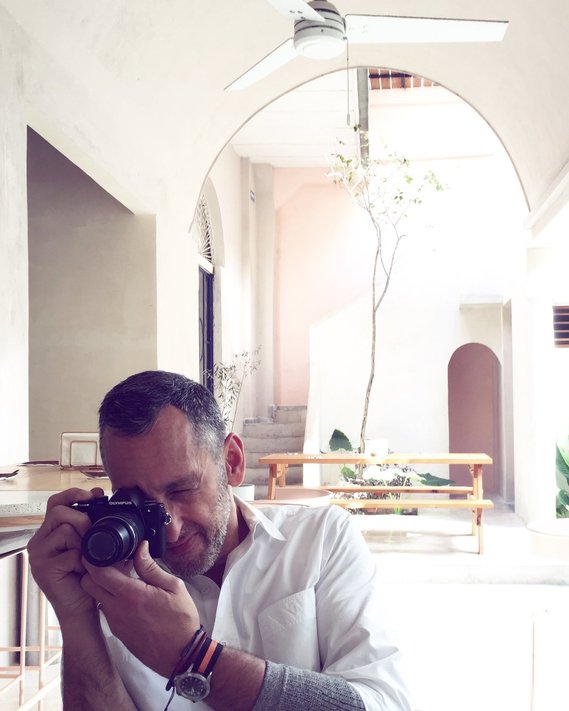 What I do

For over three decades, I have had the privilege of traveling the world and witnessing some of the very best the design world has to offer. I have gotten to meet and work with, some of the most interesting and creative people around, all the while, doing what I love to do most—take pictures.
My photographs tend to have a natural narrative, as I am greatly influenced by cinema. Like cinema, a day's shoot can develop its own story. Images progress from dusk to dawn. That's why I always find myself chasing the light.
I love telling stories—be it the culmination of an artist's inspiration, the life lived within the walls of an architect's creation, or reading the history of one's life in the lines on their face of a close-up portrait. More recently, I have found myself writing about the people I get to meet, whether it be conveyed through personal interviews or as a feature story. For me, it's always the person's story that drives my curiosity. Who is behind this place I am photographing. As much as I'm a perfectionist, I am constantly searching for the imperfect, the unexpected, the glance, or the pause for reflection in my subjects. It's often the unplanned moments that are the most magical.
Michael Mundy